Here's an old video recorded by Mel. Tory and Evan have fun popping bubble wrap.
There are those who think this should have happened quite some time ago, but on Oct 5, 2008 Tory got his first haircut. I think perhaps a Flobie would have been a little easier. This is also a good time to post my first video. I hope I don't get in trouble for using a […]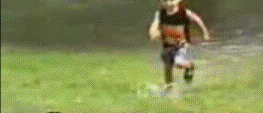 This image has nothing to do with Tory, but it's too dang funny to keep to myself. I found it at the blog at backcountry.com.